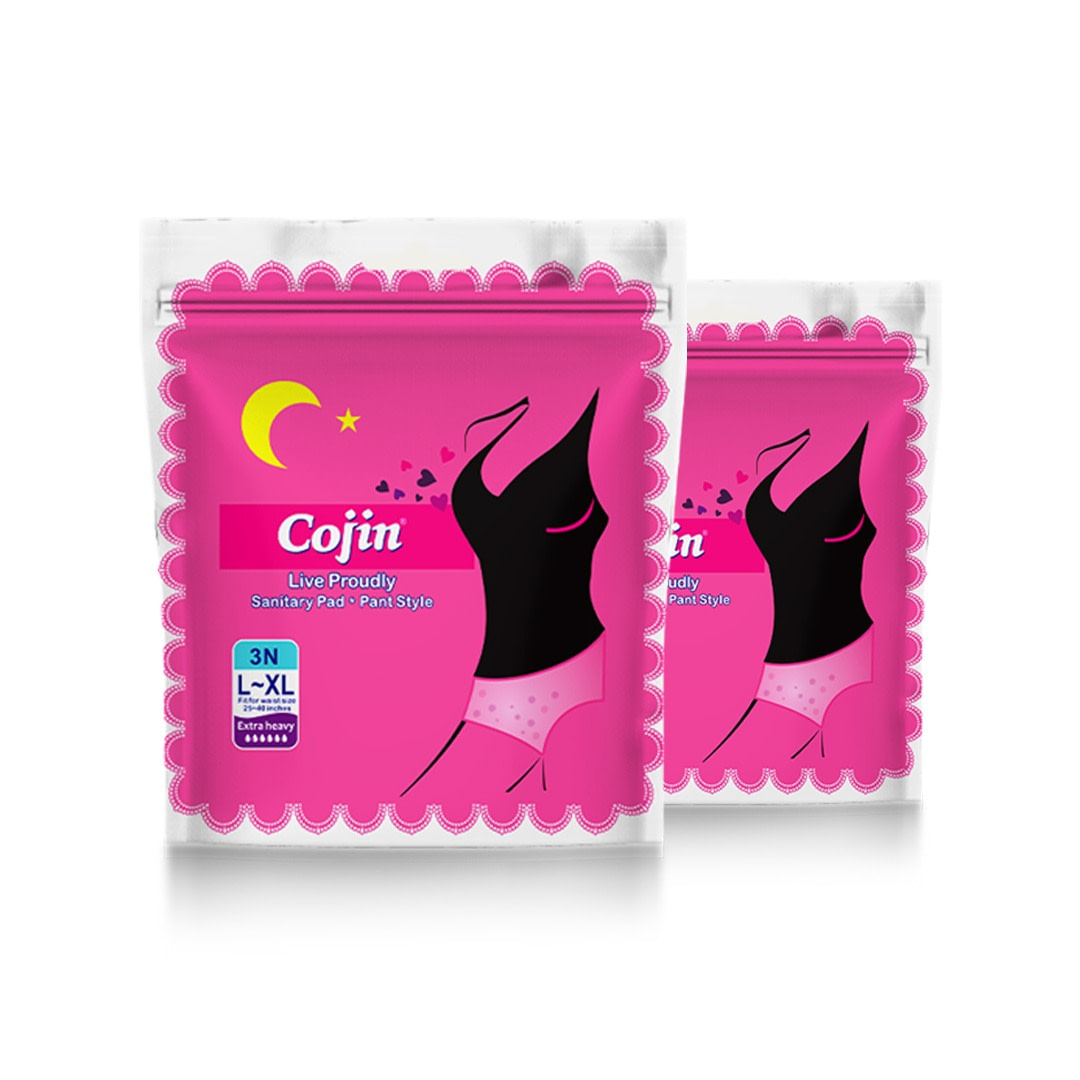 Size and Waist
Size:

L ~ XL

Waist:

25-40 inches
WHY CLOVIA DISPOSABLE PERIOD PANTIES
100 % LEAK FREE PERIOD PROTECTION FOR 12 TO 14 HOURS.
TOTAL BREATHABLE.
COTTON LIKE SOFT TOPSHEET – ITCH FREE.
4 TIMES MORE ABSORPTION THAN THE SANITARY NAPKINS.
LONG LASTING WHOLE DAY & NIGHT PROTECTION EVEN FOR EXTRA HEAVY FLOW.
PANTY LIKE FIT.
FIRST IN CLASS BEST QUALITY PRODUCT NOW AVAILABLE IN INDIA.
ADDITIONAL INFORMATION
EACH PACK HAS 3 PCS
WEIGHT FOR SINGLE PACK IS 108 GMS.
23 CMX10 CMX23 CM
CONSIDER 1 PC WEIGHT IS 33 GMS AND POLYBAG WEIGHT IS 9 GMS SO SINGLE PACK WITH 3 PCS INSIDE COMES TO 108 GMS